We are looking for team players!
THE DREAM TEAM
We are looking for players.
But we don't need forwards,
Or defenders,
And we definitely do not need any keepers.
We need innovators,
People with passion
Driven to make a change,
Willing to try new things
Always seeing the bigger picture.
Because if you bring brave people together, you undeniably become a dream team.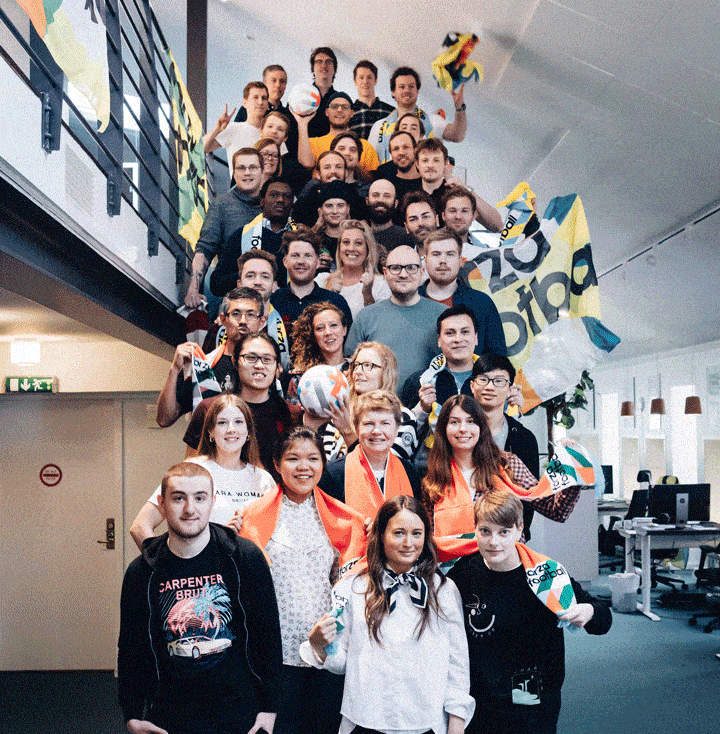 Workplace and Culture
We're connected by our passions, regardless if they are about changing the world of football, technology or the game itself.
Our companies are different than others, which is why we're experimenting with how every company usually works. We see the individuals instead of the whole, that's why we continuously question the company norms.

We do believe it's important that each person finds their best way of working in order to get a long term life balance, and the flexibility in our company is a proof of that.
We work in squads, forces and teams and have coaches, drivers, members and what not (let's not get into details yet). Our company structure is constantly developing, changing and improving, because we are not perfect and will probably never be, and that the beauty of it.
At Forza X, whether it's Forza Football, Forza FC or Forza Ikonia you are welcome to come as you are - no matter your gender, personality type, sexuality, religion, background, ethnicity or disabilities. A diverse team is the most innovative, creative and clever one, and it is through those dissimilarities we will be able to reach everyone in the world.
Our Philosophy
Passion

If you are passionate about what you do, you will do great things.

Respect

A great culture is reached by respecting the people around you, no matter the differences.

Creativity

Creativity comes in many forms and that is what unites us.